TINJAUAN TENTANG IMPLEMENTASI PENEGAKAN HUKUM TERHADAP KEJAHATAN KORPORASI OLEH KEJAKSAAN AGUNG (Studi Yuridis Empiris Tentang Penyidikan Kasus Kejahatan Perbankan)
Abstract
ABSTRAK
Permasalahan penegakan hukum di Indonesia masih menjadi tuntutan utama. Terjadinya reformasi telah mengikutsertakan masyarakat untuk melakukan pengawasan, terhadap kinerja Kejaksaan Agung. Terutama dalam melakukan penegakan hukum terhadap kasus kejahatan korporasi yang berkaitan dengan kejahatan perbankan. Kejahatan perbankan telah merugikan keuangan negara dan kejahatan tersebut muncul sebagai akibat dari kebijakan pemerintah di bidang moneter dan keuangan (Pakto 27 Oktober 1988).
Tujuan penelitian ini untuk mengetahui dan memahami prosedur yang dilakukan oleh Kejaksaan Agung dalam melaksanakan penyidikan dan faktor-faktor yang menjadi kendala bagi Kejaksaan Agung dalam melakukan penyidikan terhadap kejahatan korporasi yang berkaitan dengan kejahatan perbankan.
Penelitian ini merupakan penelitian kualitatif yang bersifat deskriptif empiris dengan lokasi penelitian pada lembaga Kejaksaan Agung dan BPKP-Pusat Jakarta. Data primer diperoleh dari Kasubdit Tindak Pidana Korupsi, Kasubsi Tindak Pidana khusus dan Deputi Investigasi BPKP, melalui wawancara. Data sekunder diperoleh dari bahan-bahan kepustakaan yang berkaitan dengan masalah penelitian melalui studi dokumentasi. Data tersebut kemudian dianalisis berdasarkan interpretasi emik yang dipakai untuk mendeskripsikan interpretasi etik.
Hasil penelitian memberikan gambaran bahwa kewenangan melakukan penyidikan terhadap kejahatan perbankan diserahkan pada Jampidsus. Dasar yuridisnya, Undang-Undang No 5 Tahun 1991. Legitasi pelaksanaannya melalui Keppres No. 55 Tahun 1991. Dalam melakukan penyidikan Kejaksaan Agung berkoordinasi dengan BPKP. Penyidikan didahului dengan mendapatkan informasi dari BPK dan BPKP, kemudian ditindaklanjuti. Hasil pemeriksaan menunjukkan, kasus kejahatan perbankan meliputi penyalahgunaan BLBI, Kredit macet dan pelanggaran BMPK. Dalam melakukan penyidikan terdapat faktor-faktor yang menjadi penghalang bagi Kejaksaan Agung, secara yuridis dan non yuridis, berkaitan dengan pemanggilan, pemeriksaan dan penahanan tersangka, disamping alasan teknis seperti tempus delicti, masalah administrasi, pemeriksaan rekening koran dan lain-lain.
Beberapa saran diberikan dari hasil penelitian, secara yuridis dan non yuridis, harus ada peraturan yang pasti untuk menjembati bilamana terjadi konflik kewenangan, harapan adanya koordinasi antar lembaga dan pemahaman kasus perbankan secara profesional sehingga Kejaksaan Agung menjadi pilar dan ujung tombak dalam penegakan hukum.
Kata kunci : penyidikan, kejahatan korporasi, perbankan, Kejaksaan Agung.
ABSTRACT
Issues about law enforcement in Indonesia still to be main demand. Reform has involved society in controlling Attorney General. Especially in law enforcement toward corporate crime that related with banking. Banking crime has harmed state financial and the crime emerge as effect of government policy in monetary and financial (Pakto, October 27 1988)
This research aiming at knowing and understanding the procedures that conducted by Attorney General in performing investigation and obstacle factors in performing investigation toward corporate crime that related with banking crime
This research is qualitative research with empirical descriptive in nature with research location at Attorney General institution and central BPKP, Jakarta. Primary data are obtained by interview of Kasubdit Tindak Pidana Korupsi, Kasubsi Tindak Pidana Khusus and Deputi Investigasi BPKP. Secondary data are obtained from literature that related with research issue by documentation. Then data are analyzed based on ethical interpretation that used to describe ethical interpretation.
Results showed that authority to perform investigation toward banking crime is delegated to Jampidsus. The juridical base is Act No 5 of 1991. Legitimacy of its enforcement based on Presidential Decree No. 55 of 1991. In performing investigation Attorney General coordination with BPKP. The investigation preceded by information obtaining from BPK and BPKP, than this information is followed up. Inspection results showed, banking crimes include: BLBI abuse, jammed credit, and BMPK violations. In performing investigation, there are several obstacles for Attorney General, jurisdictionally and non jurisdictionally, related with suspect summons, inspection and arrest, beside technical reason as tempus delicti, administration problems, new account inspection etc.
The research suggest jurisdictionally and non jurisdictionally, there should be a definite regulation to bridge authority conflict, hope for coordination between institutions and case understanding so the Attorney General became the pillar and tip of spear in law enforcement.
Key words : investigation, corporate, bank crime, Attorney General.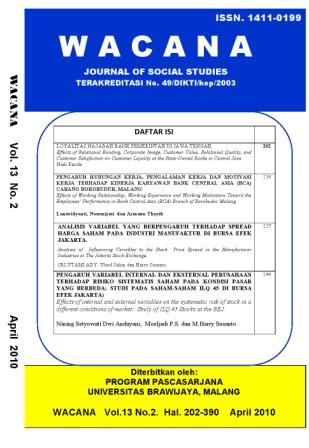 Downloads
License
Authors who publish with this journal agree to the following terms:
Authors retain copyright and grant the journal right of first publication with the work simultaneously licensed under a Creative Commons Attribution License that allows others to share the work with an acknowledgement of the work's authorship and initial publication in this journal.
Authors are able to enter into separate, additional contractual arrangements for the non-exclusive distribution of the journal's published version of the work (e.g., post it to an institutional repository or publish it in a book), with an acknowledgement of its initial publication in this journal.
Authors are permitted and encouraged to post their work online (e.g., in institutional repositories or on their website) prior to and during the submission process, as it can lead to productive exchanges, as well as earlier and greater citation of published work (See The Effect of Open Access).